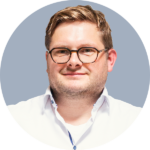 Hello, my name is Jens Block. I am the sales manager at traplinked and I am here to help you with any questions you may have about digital transformation.
We at traplinked are delighted that you are interested in next-level pest control!
Start your journey with us now by filling out the form to the right. If you have any questions, please feel free to contact us at +49 911 477 128 50!
We look forward to working with you!